Registration open for 2021 STEM Expo exhibitors
STEM Expo, the nation's largest youth STEM outreach and promotion event organized by Youth Science Canada, returns in 2021, virtually, May 19 to 21, as part of Canada-Wide Science Fair. Expected to draw more than 30,000 visitors, STEM Expo features exhibitors that wish to connect with curious and determined youth who have taken on a STEM project or are interested in learning about STEM-related topics, as well as families, students, and members of the education community across Canada. Companies wishing to exhibit on the virtual 'show floor', can do so as of today at events.eply.com/STEMExpo2021.
"We're no longer restricted to capacity issues," says Reni Barlow, executive director for Youth Science Canada. "In 2020, we saw that virtual fairs, conferences and other web-based programs can provide numerous advantages. We intend to use these to the benefit of all Canadians interested in STEM, coast to coast to coast. STEM Expo is the perfect opportunity for organizations both public and private, as well as government agencies and departments, to connect in an effective and inclusive way with the country's students, teachers and anyone interested or working in STEM, education or any related industries."
Exhibitors already booked include Cenovus Energy, Intact Financial Corporation, Natural Sciences and Engineering Research Council of Canada (NSERC), Carleton University, Canadian Museum of Nature and many other STEM-related associations and organizations. STEM Expo will be hosted on engineering.com's ProjectBoard platform.
Beyond real-life STEM showcases, leading-edge research and career opportunities, visitors can expect other activities including a scavenger hunt, escape room and daily prizes.
"Aside from being fun, exhibitors will be able to customize their booth and deliver a fun and personalized activity for visitors," says Liette Philippe, STEM Expo manager at Youth Science Canada. "This is a great opportunity for exhibitors to gain national exposure to students and teachers from across Canada in an engaging, relatively low-cost platform."
In 2019, as part of Canada-Wide Science Fair in Fredericton, STEM Expo welcomed more than 9,000 in-person visitors and featured more than 70 exhibitors. STEM Expo is free for all virtual visitors.
Deadline for exhibitor registration is April 15.
For additional inquires about exhibiting at CWSF 2021 STEM Expo please contact Liette Philippe, STEM Expo manager at [email protected] or 866-341-0040 x233.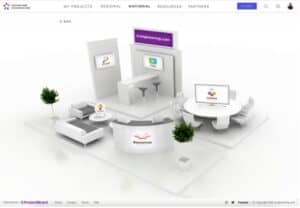 During the virtual STEM EXPO, exhibits will feature STEM-related companies, post-secondary institutions, agencies, organizations and museums will be available to visitors at the exhibitor booth at the STEM Expo in the virtual lobby at the Canada-Wide Science Fair.
About Youth Science Canada
Established in 1962, Youth Science Canada fuels the curiosity of Canadian youth through science, technology, engineering and mathematics (STEM) projects. We work to ensure that Canadian youth have the capacity and skills to generate and answer questions and identify and solve problems. The not-for-profit also engages leading public and private sector organizations in the development of a national STEM network of Canadian youth.
For more information:
Samiha Fariha
Torchia Communications
Cell: (647) 268-6687
[email protected]
Tia Giannone
Torchia Communications
Cell: (514) 999-1732
[email protected]