Awards to Youth Science Canada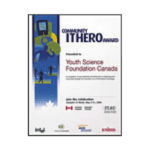 2003
ITAC Community IT Hero Award
Information Technology Association of Canada
The award is presented in recognition of leadership and dedication to community improvement through the innovative use of information technology. ITAC is now TechNation.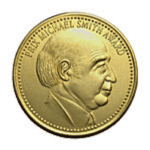 1996
Michael Smith Award for Science Promotion
Natural Sciences & Engineering Research Council of Canada (NSERC)
The award honours individuals and groups who make an outstanding contribution to the promotion of science in Canada, through activities encouraging popular interest in science or developing science abilities. These awards are now the NSERC Awards for Science Promotion. Visit NSERC for details.
Distinguished Service Award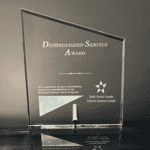 Every year, Youth Science Canada recognizes up to 10 volunteers and staff who have made outstanding contributions to the organization or its programs at the local, regional, provincial, or national level. The Distinguished Service Award celebrates innovation, leadership and length of service.
If you know someone who should be recognized, send in your nomination material – cover letter, completed nomination form, nominee information and a digital photo – so that it is received at the Youth Science Canada office by January 31.
Honorary Member for Life
The Honorary Member for Life designation recognizes an individual whom the Board of Directors has unanimously determined to have contributed greatly to the development or promotion of the organization.
The Board of Directors may, from time to time, elect Honorary Members for Life – persons of distinction who are or who have been associated with Youth Science Canada that have made valuable contributions to the development and promotion of Youth Science Canada and a significant contribution to youth science in Canada.
The following have been designated Honorary Members for Life:
Fraser Head, Calgary AB – 2022
Terry Allen, Calgary AB – 2005
Reni Barlow, Ottawa ON – 2015
Carole Charlebois, Longueil QC – 2011
Gerry Cooke*, Regina SK – 2005
Patti Leigh, Vancouver BC – 2005
Louis Silcox, New Hamburg ON – 2003
Patrick Whippey, London ON – 2004
—
*deceased