CWSF 2023 Ambassadors Announced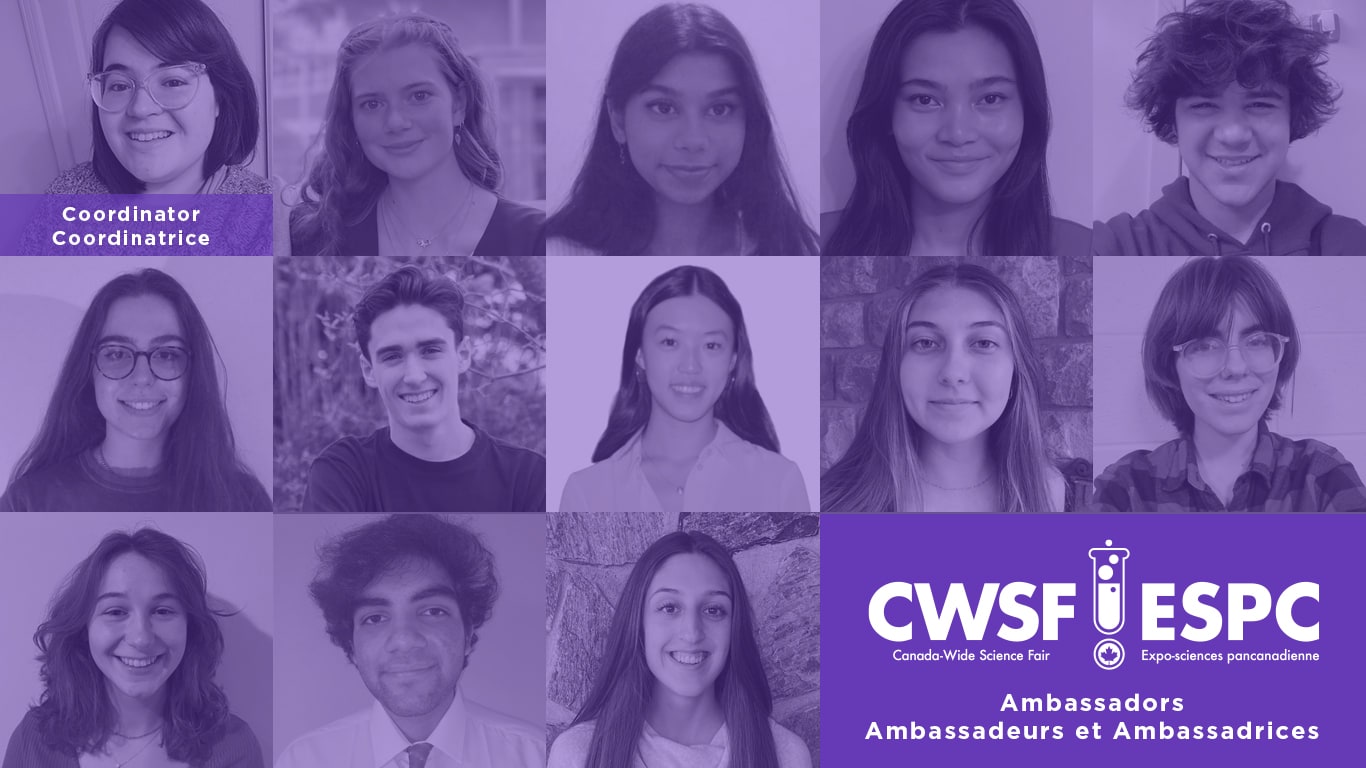 Youth Science Canada is pleased to announce the 13 alumni who have been selected to serve as CWSF 2023 Ambassadors, being held in Edmonton from May 14-19. The CWSF Ambassadors are former CWSF finalists who have graduated from secondary school and who will interact with finalists throughout the week. Finalists annually rate the Ambassadors as being one of most impactful elements of their CWSF experience. We look forward to this year's Ambassadors helping us to deliver Canada's premiere youth science event.
Katie Brent from Ontario will coordinate the Ambassador team at CWSF 2023.
Left to right, top to bottom in photo
Katie Brent – ON (Coordinator)
Emily Goodson – ON
Guntaas Kaur – ON
Hillary Huynh – NT
Hayden Persad – BC
Jacqueline Mansiere – BC
Julien-Pierre Houle – QC
Kerry Yang – ON
Maya Clapperton – ON
Maria Duynisveld – NS
Patricia Humer – BC
Reza Mozaffaripour – ON
Zoe Gagnon – ON
Follow us on social media to learn more about these amazing young Canadians.