Welcome to the South-East New Brunswick Regional STEM Fair!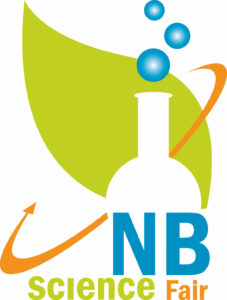 Important Dates
Registration opens March 1, 2023
Registration EXTENDED – closes April 2, 2023 at 6pm
Regional STEM Fair returns in-person – April 13, 2023 – Location: Richard J. Currie Centre, University of New Brunswick, Fredericton.
Who's Eligible?
Participating students from ASD-South and ASD-East (projects must have qualified from the District Fairs), private schools, and home school.
Max 2 people per project
Grades 6-12
Resources
Read Carefully! How to register for the South-East NB Regional STEM Fair. This documents provides step by step instruction to walk you through the online registration process.
On pages 11 and 12, you will find the sections required to display your project information for the judges. Please include these sections in your display.
Check out mySTEMspace for ideas to get started, categories, project library (previous years STEM projects) and more.
How to Start Your Project.
Different types of projects:

Discovery – these projects ask a question and involve research and/or experiments to find an answer
Innovation – these projects create, design, or build something new to solve a problem
Challenges and Topics – Choose a Challenge. The best project ideas are something you're passionate about!

Check out these different Challenges for topics that might inspire you.

Agriculture, Fisheries and Food

My project helps ensure food security, sustainability or competitiveness in agriculture, fisheries or food production.

Curiosity and ingenuity

My project helps improve our understanding or address a problem in an area of STEM not covered by the other challenges.

Digital Technology

My project helps improve our quality of life or transform existing products and services through digital devices, methods or systems.

Disease and Illness

My project helps enhance our diagnosis, treatment or understanding of disease, or the management of physical or mental illness.

Energy

My project helps improve our use of current energy sources, enable the transition to alternative energy sources, or reduce our energy footprint.

Environment and Climate Change

My project helps ensure the quality of water, air, soil or the diversity of living things, or manage the impact of climate change.

Health and Wellness

My project helps prevent disease or promote physical, social, emotional, spiritual, environmental, occupational, or intellectual wellbeing.

Natural Resources

My project helps ensure the sustainable management, use, reuse or recycling of Earth's finite or renewable natural resource.
– This is the step where anything is possible. Dream big. Follow your passions. Ask questions. What do you want to explore?My-STEM-Idea-Brainstorm.pdf (mystemspace.ca)

Get messy and dive into your project! This is where you test your discovery or innovation plans.

Now it's time to look at your results. What happened and why?

This is when you tell your story, sharing what you learned and where you'll go next!

Your safety is important. When working on your idea, it is important to always put safety first. It is your responsibility to take steps to keep yourself and others safe. Safety-in-STEM-Projects.pdf (mystemspace.ca)

Ethics deal with social agreements on right and wrong. In the STEM community, there are rules on how to work in an ethical, or right, way. In general, your project should never cause harm people or animals. It is your responsibility to make sure you are doing ethical STEM when working on your idea. Ethics-in-STEM-Projects.pdf (mystemspace.ca)

We all learn from experts and build on their ideas.

Finding a mentor to support your project can be a great way to take it to the next level. Whether it is learning from them, getting access to supplies and tests, or just having their feedback and guidance, a mentor can be a valuable part of your project!

All of the mySTEMspace resources in one place.  Check out these resources for more information!
Opens March 1, 2023.
EXTENDED! Closes April 2, 2023 at 6pm.